Aiming to offer a support for films in post-production from Turkey, Work in Progress in its seventh year, presented a selection of films in post-production on 12 and 13 April to international distributors, sales agents festival, fund representatives and broadcasters.
5 fiction and 1 documentary films in post-production are selected among the applications for Work in Progress this year. The directors and producers of the selected films presented their films to the international film professionals.
Films selected for Work in Progress:
Come Rain Or Shine, Director: Zeynep Güzel, Producers: Selin Murat, Zeynep Güzel
Evimizin Arka Bahçesi, Director: Teymûr Evdikê, Producer: Mehmet Kamîk
Güvercin Hırsızları, Director: Osman Doğan, Producer: Sinan Sertel, Turgay Şahin – Fanus-u Hayal
İçerdekiler, Director: Hüseyin Karabey, Producers: Hüsayin Karabey – Asi Film, Caner Cindoruk, Gizem Erman Soysaldı
Saf, Director: Ali Vatansever, Producer: Selin Vatansever Tezcan – Terminal Film , Co-producers: Harry Flöter, Jörg Siepmann – 2 Pilots Film , Anamaria Antoci – 4 Proof Film
Son Çıkış, Director: Ramin Matin, Producers: Emine Yıldırım, Oğuz Kaynak – Giyotin Film
Work in Progress presentations, jury screenings and meetings took place on 12-13 April and the award ceremony hosted by l'Institut Français Istanbul took place on Tuesday, 13 April. 
The Work in Progress jury members Kerri Craddock ((Toronto International Film Festival), Meinolf Zurhorst (ZDF) and Ioanna Stais (Heretic Outreach) has decided on the award winning films after watching the films at the private screenings and the meetings held with the filmmakers.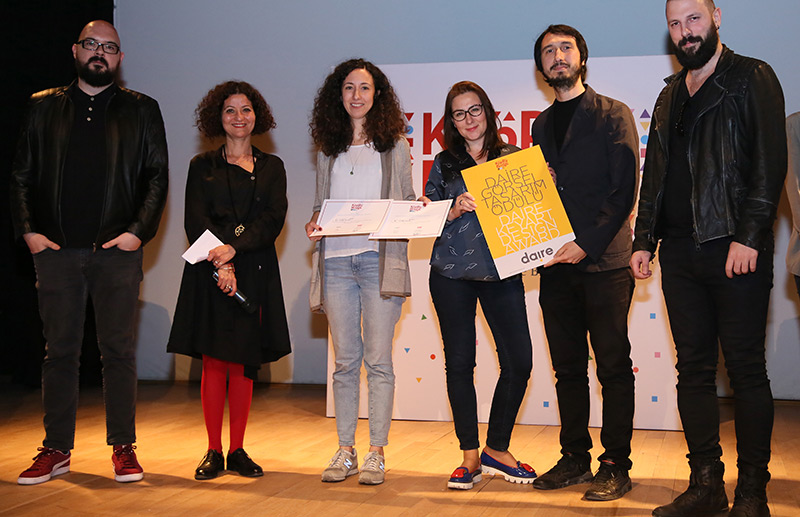 Color Up Award that covers the expenses of online editing and colour grading and Daire Creative Key Art Design Award is presented to the director Ali Vatansever and producer Selin Tezcan Vatansever of the film Saf Arda Aktaş and Eren Erdem, the co-founders of Daire Creative.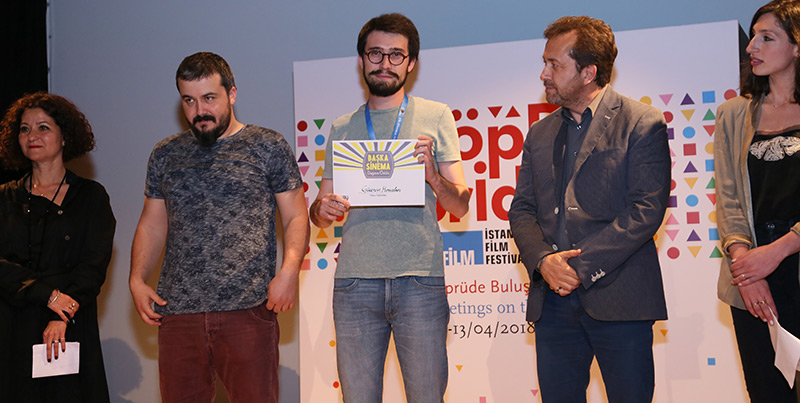 The Başka Sinema Award was presented to director Osman Doğan and producers Sinan Sertel and Turgay Şahin of the film Güvercin Hırsızları / The Pigeon Thieves by Azize Tan, the director of Başka Sinema.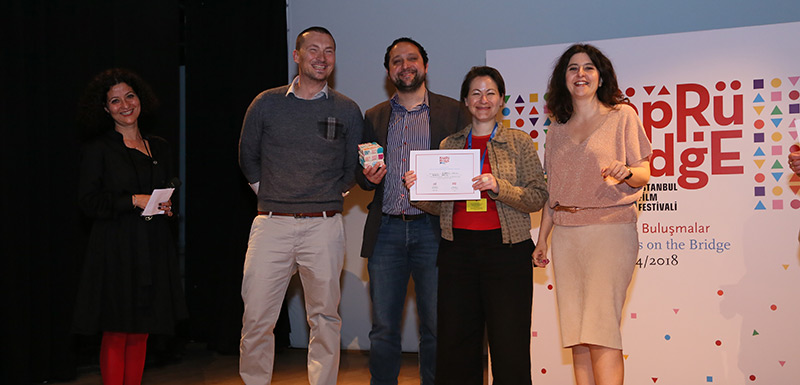 Paz Digital Communication Award was presented to the director Ramin Matin and the producer Emine Yıldırım of the film Son Çıkış / Siren's Call by the founder of Paz Film Agency İmre Tezel.
The content of this publication, supported by the Istanbul Development Agency and prepared within the scope of Innovative Workshops and Improving the Creativity and Commercial Success Capacities of National Film Industry Actors Project, does not reflect the views of Istanbul Development Agency or Development Ministry and Istanbul Foundation for Culture and Arts is the only party responsible for the content.
TR10/16/YNY/0063