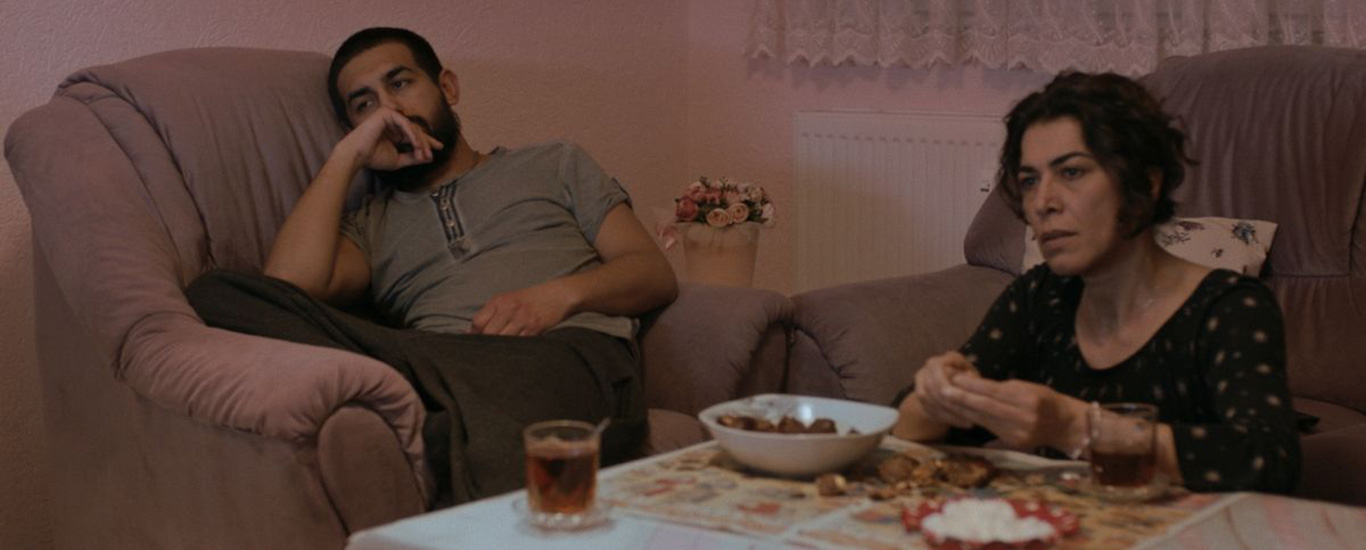 April 16, Tuesday
Oray's choice
Winner of the Best First Film Award at Berlinale, Oray conveys the struggles of a man with issues of adaptation. Following the screening of the film, which had its international premiere at the Festival, director Mehmet Akif Büyükatalay answered audience questions.
Why did you feel the need to tell this story?
Like the character, I was raised in an Islamic environment and I wanted to tell what I've been through and witnessed. Surely, there was an artistic need as well. Since I was a child, I was annoyed by the one-sided treatment of Islam and Muslims in Europe. That's why I wanted to have an insider's look at such a subject. I wanted to highlight conscience and faith rather than religion.
After Oray said 'talaq'* to his wife 3 times and his wife could've had a tahlil** marriage with another man, Oray could've remarried his wife. But you portrayed it as if there was no return. Why didn't they opt for a tahlil?
There's no one way of living Islam. The Islam in France is practiced differently than the Islam in Indonesia. Since the world is globalized, small communities in Europe can implement fatwas that come from the Far East. For example, in India and Pakistan when a man says talaq to his wife three times it's irrevocable. The divorce is final. The same is true in some communities in Turkey but the Directorate of Religious Affairs says otherwise.
Did you receive criticism for not being objective in the final scene?
What I show in the finale is not something I consider as "the right way." I'm showing the choice of a young man like Oray who is struggling. His family and wife are incapable of giving the help and trust that the community gives him. This is Oray's choice, not mine.
*talaq: triple repudiation (divorce)
**tahlil: a second marriage with a stipulated time limit after a triple repudiation
An inside look at the Panama invasion: Decembers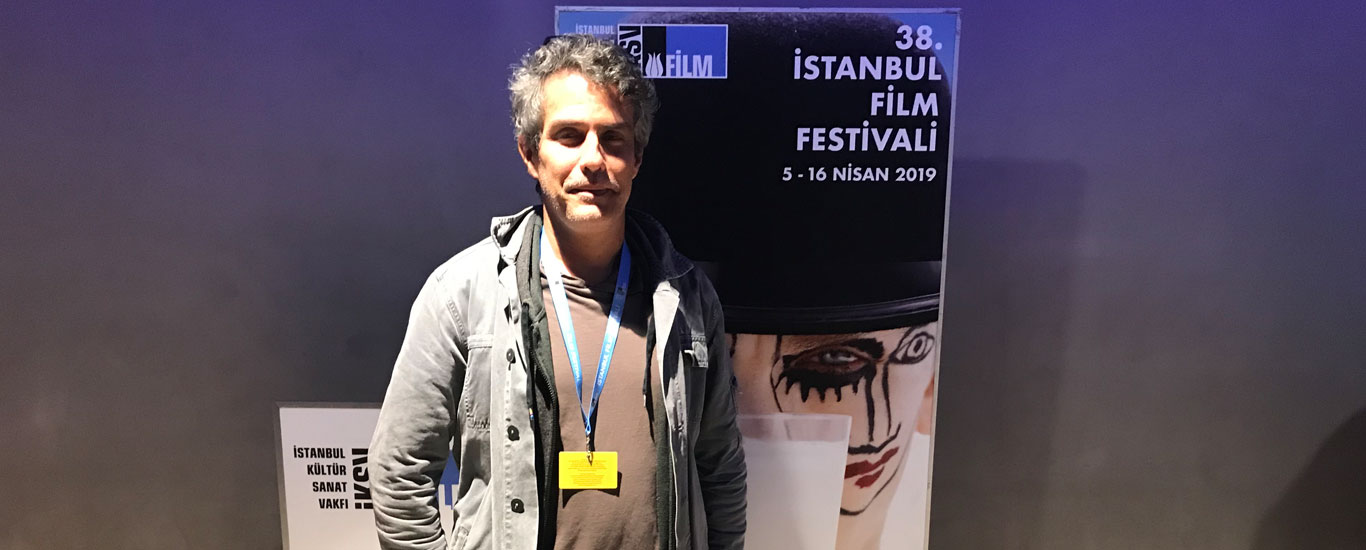 Enrique Castro Ríos' first feature, which is inspired by his family's history and the life of Spanish journalist Juantxu Rodriguez who was killed during the invasion, screened at Cinemaximum City's Nişantaşı with the participation of the director.
In which countries was the film screened? Is it restricted in the United States?
The film premiered around the same time last year at the Panama Film Festival. We were lucky that an Italian distributor picked up the film and that lead us to Rome Film Festival and then Havana Film Festival. This is our third festival. It will most probably be sold to a Chinese TV channel. It was sold to a big TV channel in Panama and we expect it to reach a broader audience. I know that our distributor is trying to make contacts in the States.
Was it the true story of the photographer that we saw in the film?
The fictional parts of the film are based on the real memories of real people and what they've heard. For example, the grandmother part is based on my grandmother. She always used to say that I should be very happy that I have a light complexion, more like a white person. She had a darker complexion. Actually, Panamanian people are very beautiful. They are very mixed. Although they are a very beautiful race of people who are a mix of Asians, Africans, and native Panamanians, they were taught to think, through 300 years of Spanish and then 100 years of American influence, that you are better if you are white. There is some of that in the film. About the photographer, it's based on a Spanish photographer who was coincidentally in Panama during the invasion. He was trying to go to El Salvador. He was going there for another report and he just happened to be in Panama. During all the bombing and explosion, he went out and took pictures even though he was a portrait artist. He was one of the few photographers who weren't captured by the Americans. Two days after the first attack he was shot and killed by an armed American. The French photographer who was with him at the time was also injured. We partially based the story on him.
How was the regime like after the invasion and how is it now today?
Right after the invasion, United States put a civilian government in charge. Today, civil elections are held every five years. There is one coming up soon. I have to say that I'm not going to defend dictatorship. Just like any dictatorship it had the monopoly over violence. Therefore, violence was at a minimum. He also controlled the drug trade. We can say that these governments that were put in charge in Latin American countries by the United States changed the balance to the detriment of the people. Yes, dictatorships should be eradicated, but democracy comes with good education. That's what should be done.
In search of love: Jumpman
International Competition entry Jumpman focuses on a marginalized, unusual character. Following the screening of the film directed by Ivan I. Tverdovsky (Zoology), actress Anna Slyu talked about the mother character she portrays in the film: "Because of my training in Russia, I play a role whether it's a bad or a good character and try to see the positive sides of it. After reading the script, I saw that this was a really bad person. After I discussed it with the director, we agreed that a person should take responsibility for their actions. Before we shoot the film, we wrote biographies of the characters and for me even though the character is a bad person she is still in search of love; just like her son. She gives her son away and when they reunite she loses him again because of the impossibility of the new love that develops between them."
Festival Talk: Andreas Sinanos
National Competition jury member Andreas Sinanos, talked about his decades long career, intricacies of cinematography, and his relationship with Angelopoulos whom he worked with in eight films at the event moderated by writer and academician Aslı Selçuk and held at Yapı Kredi Kültür Sanat.
About how he met famed director Theo Angelopoulos, Sinanos said: "This is a very old story. It goes back forty years. I've met Theo at the film school in Athens where I studied. I was working on a stage décor. I met Yorgos Arvanitis who had photographed the most important films of Theo. I wasn't thinking about working in film, but after becoming friends with Yorgos I've changed my mind. Yorgos offered me to be his assistant. It was an important film; The Traveling Players about the Greek Civil War. We travelled all around Greece shooting the film. It was of course a very difficult time for him. Theo had never given the real script to the authorities. He had given them another script. Only we and the film crew knew the real script. I've watched Theo during the filming and I was in awe of him. He had a unique work method."
Sinanos, who has worked with different directors in various countries including Turkey, also talked about his preparation process: "Working with Theo on a film took a very long time. So, I didn't get to work with other directors during those days. I love working here. I feel good when I'm in Istanbul. Tayfun Pirselimoğlu is a close friend of mine. You need to get along; it's not important where you are from. Language difference is not important; you have to understand the soul. It's neither easy nor hard. You have to be in consensus at some point. Otherwise making a good film becomes hard to do. Sometimes long takes are easier, because there's stress and concentration; everyone is committed. With easy sequences, you think of them as being easy and the results don't come out so good. It's more dangerous when you think 'oh, we got this'."
Interview: Gabriela Carto | A humanistic reality: The Chambermaid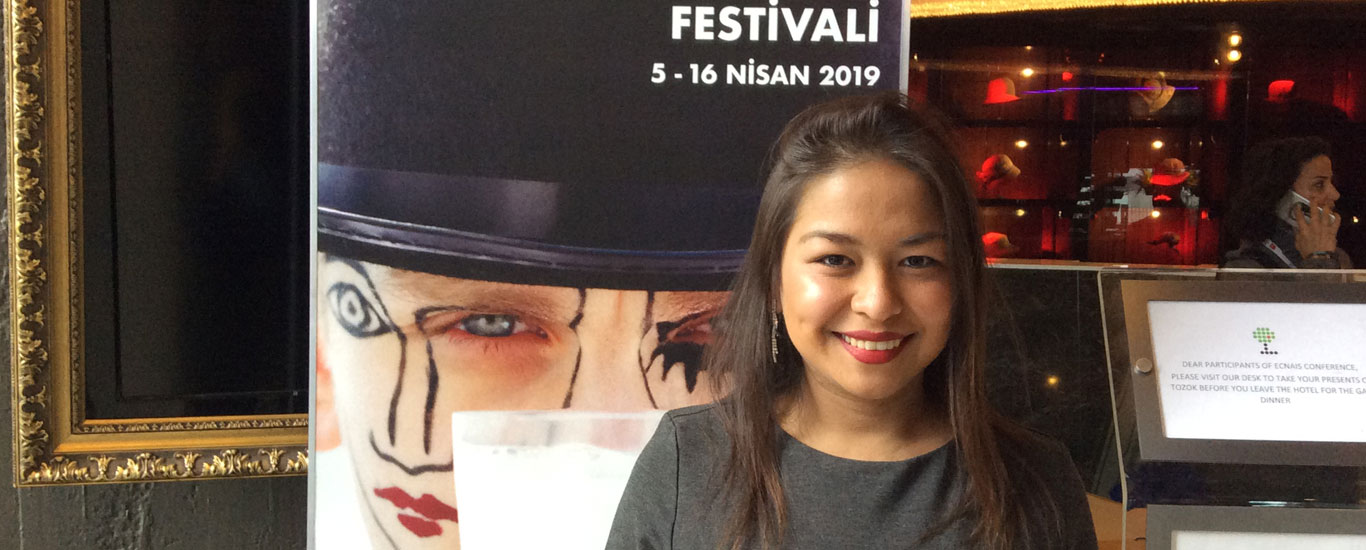 The Chambermaid, which sensitively portrays the life of Eva who works as a chambermaid in a luxury hotel in Mexico City, is the feature debut of Lila Avilés. The film, which received awards from many festivals, screened in the No More Flowers section of the Festival. Gabriela Cartol, whose 2014 film La Tirisia was previously screened at the Festival, gives a lived-in performance as Eva who longs for a better life for herself and her little child. The actress says that she finds staying at hotels ironic as she travels country to country promoting the film in which she plays a chambermaid and adds: "Every time I enter a hotel room I can tell how much work was done before I arrived there. I feel like I'm on the other side of the story. I have to stop myself thinking about these things when I look around the room."
>>>Click to read Ezgi Ay's interview.
Screenings are coming to an end at the National Competition
National Competition entry Eden is about a couple who cross paths, as they run away from war, with two brothers who have a big secret. Following the screening at the Atlas Film Theatre director Barış Atay answered audience questions.
National Competition entry The Pigeon Thieves will screen today at 11:00 at the Atlas Film Theatre. Director Osman Doğan's feature debut tells the story of a youth who steals a pigeon to make his friend's dream come true.
Today at the festival: Award Ceremony
Hosted by writer and TV programmer Yekta Kopan, the 38th Istanbul Film Festival's Award Ceremony will be held this evening at Rahmi M. Koç Museum and see presentations of the official awards of the International and National competitions, Human Rights in Cinema, National Documentary and National Short Film competitions, as well as the Seyfi Teoman Best Debut Film Prize, FIPRESCI International, National, and National Short Film Awards.
Daily Film Selection:
Performance | 19.00 | Rexx movie theatre
The Wind | 21.30 | Cinemaximum City's Nişantaşı
Daily Documentary Selection:
Angels Are Made of Light | 11.00 | Cinemaximum City's Nişantaşı
Amina | 13.30 | Pera Museum Auditorium