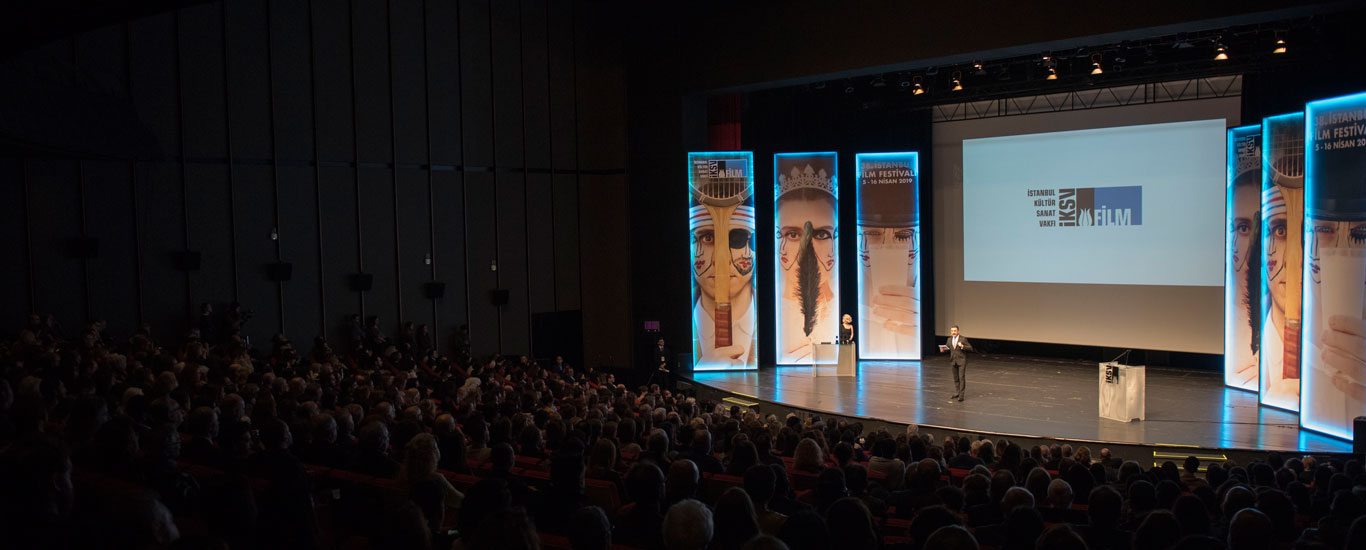 Friday, April 5
The festival commenced with a grand Opening Ceremony
The 38th Istanbul Film Festival organised by the Istanbul Foundation for Culture and Arts (İKSV) commenced with an opening ceremony held at UNIQ Istanbul on the night of Thursday, 4 April. In addition to the prominent names in Turkish cinema, actorsThomas Solivérès and Lucie Boujenah, from the opening film Edmond, were also in attendance. Along with Cinema Awards for filmmakers, gratitude plaques were presented to the institutions and organisations for their contributions to the festival during the ceremony hosted by Cem Davran.
The festival to host guests from around the world
Directors Lynne Ramsay, Philippe Lesage, Nadav Lapid, andAli Abbasi and actors Moe Dunford, and Félix Maritaudwill be among the many international guests of the 38th edition of the festival. Lynne Ramsay, the president of the International Competition jury, will be giving a festival talk at Bogaziçi University on Thursday, 11 April. Other festival talks include Ümit Ünal, the president of the National Competition jury, on Saturday, 13 April and jury member and cinematographer Andreas Sinanos on Monday, 15 April at Yapı Kredi Culture Centre.
Click for the events calendar.
Mined Zone unlike never before!
Mined Zone, one of the hotly-anticipated sections of the festival, now features films full of thrills, suspense, murder and mystery. With a selection of edgy films that are notable for their unique technical and narrative styles and atmospherics full of mystery, suspense, and gore, this section is geared towards cinephiles who are looking for genuine thrills.
The standouts of this year's Mined Zone include The Wind, a mash-up of western and horror genres with a dose of supernatural, The Dig, a family drama with central mystery, starring International Competition jury member Moe Dunford of Vikings, and The Miracle of the Sargasso Sea, an unsettling thriller hailed as a "Lynchian psychological drama" at the Berlinale.
Meetings on the Bridge Talk Series starts today
The talk series which focuses on production and screening stories, documentaries that travel the world, changing tv platforms and viewer demands, the most brilliant production mistakes, funds, meeting sessions for markets and festivals, and gender equality in cinema will take place between 5 and 12 April.
Please make reservations for the screenings and talks that will take place at Yapı Kredi Culture Centre-Lodge and Soho House Istanbul.