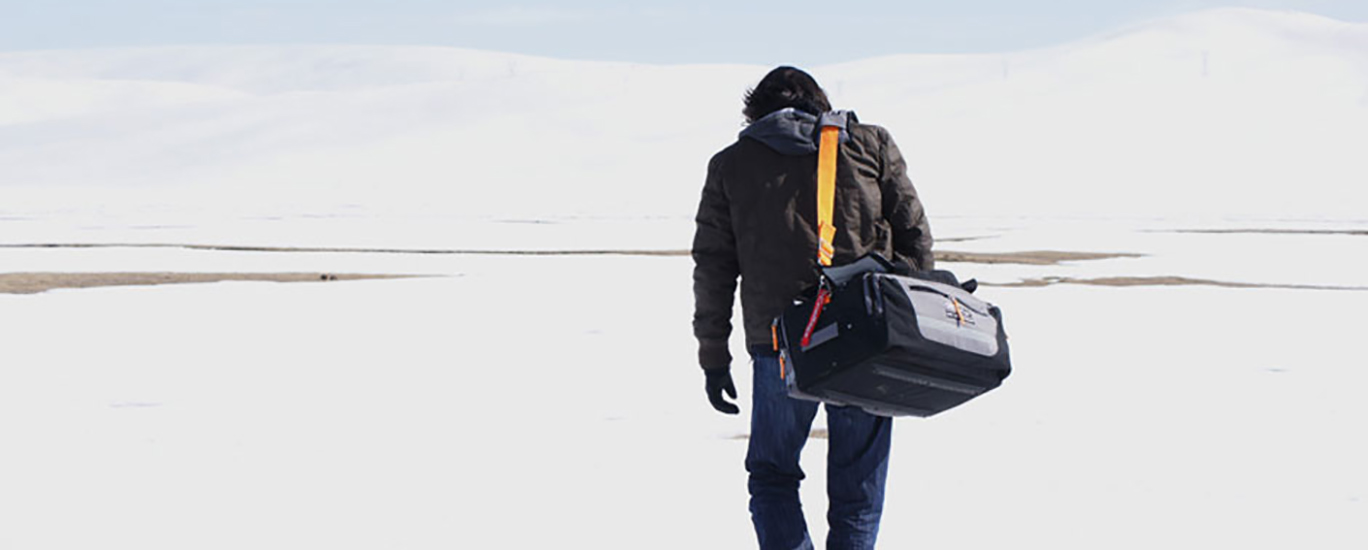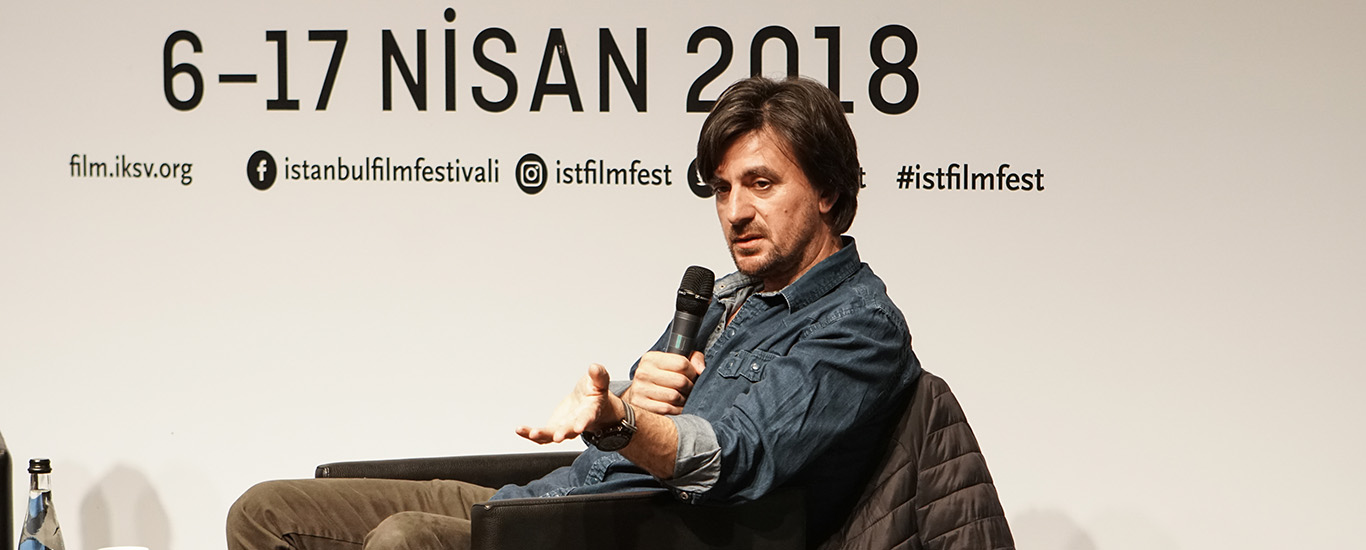 Tuesday, April 10
Gökhan Tiryaki: "The point is to create a visual universe."
Yesterday at festival talks, we hosted award-winning director of photography Gökhan Tiryaki who is also among the jury of National Competition. Film critic Nil Kural who is also one of the festival advisors moderated the talk and from Tiryaki's early years in cinema and his years-long experience of on-going collaboration with Nuri Bilge Ceylan to mainstream films, many different topics were discussed.
Tiryaki said that he prefers to work with directors who are open to new ideas and suggestions because he likes to step into everything at the set, explaining that he enjoys working in collaboration but the director always makes the final decision. He also claimed that a good director of photography doesn't depend on the camera or the equipment he uses and added: "The point is to create a visual universe; the important thing is to form a frame that would help the story. You should be able to do with whatever you have at hand."
The filmmaker said that each film that he makes with Nuri Bilge Ceylan is an experience on its own, and commented on the lighting in Once Upon a Time in Anatolia: "It is believed that Nuri doesn't use much light, but we worked on the lighting every night for four hours at that set. The lights were being pulled up with two cranes in the distance. We used 150 kilowatts of light each time. And we did get the results in the night scenes, but it was very hard to work in Central Anatolia nighttime during winter." Tiryaki shared that his experience in Winter Sleep was different, and added: "In Winter Sleep, we made studios for the interior scenes. There were a couple of interior scenes with original setting but the rest was all ahot in the studio. We didn't use natural light, of course, because we would shoot a scene for a few days; we created the light. It's always easier to work in a studio than in real settings. That every experience was different is something to do with Nuri Bilge Ceylan's cinematic personality. He spends very long time making his films, for instance. Everybody's got their particular way of doing things, of course; normally the sound designer, the editor, and the producer etc. all work hard in different areas. But Nuri Bilge Ceylan works all on his own like an entire army. He does most of it or controls the creative side; so if you're part of that process, it's like a school."
Tiryaki said that the director's craftsmanship and ability to create a natural environment has a direct relation with the film's success, and explained: "Clouds of May doesn't tell much perhaps, but watching your uncles or aunts in a normal setting was a different type of narration in cinema at the time. Indeed, the film's success lies in this; you get the impression that you're watching something real. Nuri Bilge Ceylan works very hard for every single shot and does it well because in his films, the audience actually sees every shot. If you freeze one of those fast-flowing, beautiful-looking Hollywood films and look at the shot, you'll realize that our film is always so much better." Tiryaki said: "a film is made in post-production, not at the set," pointing out that the final decisions of which colors will be used, how it will be edited and what kind of feeling it will convey are all made in post-production, and added: "There's nothing set in stone in art; you need to try, research, look at what other people have made; but you cannot do it just because someone else did it. You need to check to see if someone else's art will fit yours."
Having said that there is no difference in the sets that he works at in Turkey and in abroad, Tiryaki explained that the real difference and what changes the set structure depends on the project's structure and budget. He also said that he cares more if he is going to be able to work with the director or not than the script itself, and commented on his own practices: "It's hard for me to work on mainstream films, because sometimes they tell things that don't interest me; but what supports cinema and attracts people to cinema is these mainstream films. If people didn't go to the cinema, these cameras wouldn't be made or we would be able talking cinema now; that's why mainstream films are important. Comedies are more in number, and when a comedy film is made well, it becomes something very important; so I'm trying to get look into that sense. I do what I know doing and I try to do it well. That's why I don't work any differently than working in an "arthouse" film.
Photo: Ersin Durmuş