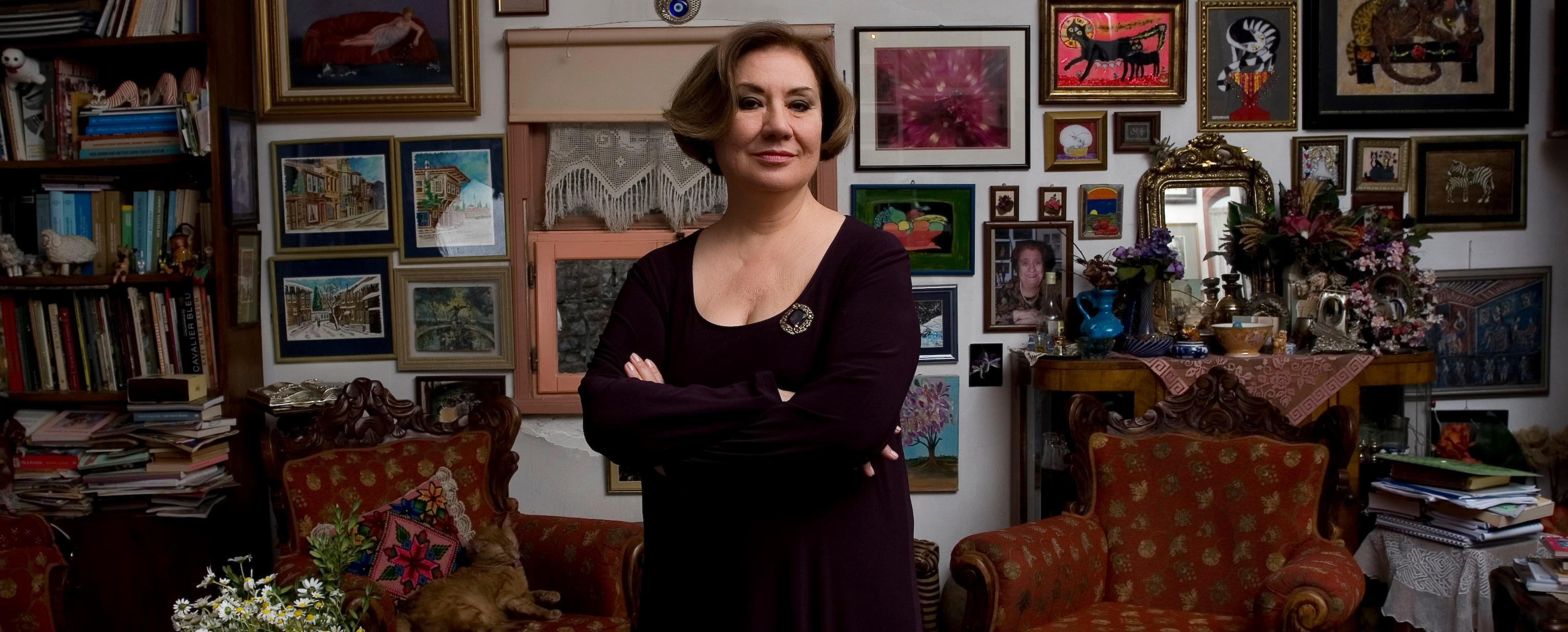 Born in 1945 in Adana, Gülsen Tuncer graduated from İstanbul Conservatory Drama Department, and she studied at LCC. 
She is a stage and film actress, and lyricist. She started professional acting at Gülriz Sururi-Engin Cezzar Theatre in 1968. She worked as manager at several theatre companies in Istanbul. She co-founded the Group 6 Theatre. She took active part within democratic women's organisations. At the TRT Istanbul Radio, she worked as voice actress for several poem, radio theatre, culture shows, and conducted talk shows. She organised one-person reading sessions, poem recitals, and musical shows that she wrote and read. She was the culture advisor to Istanbul Municipal Mayor Ahmet İsvan. She worked behind the camera in more than 40 feature films, and acted in more than 80 feature films and series. She won the Best Supporting Actress Award for Suna (2008 Sadri Alışık Stage and Film Awards), It Was Cold and Raining (1991 Antalya Film Festival), and A Train Ride (1989 Ankara Film Festival.) She won many awards including Ankara Flying Broom Bilge Olgaç Achievement Award, Turkish University Women Association Leading Woman Prize, and the International Knidos Culture-Art Academy Honorary Award. She acted as administrator in several film associations. She served as instructor at Istanbul Technical University, Marmara University, TÜRSAK, and Sadri Alışık Cultural Centre. 
The films she acted in include Sinema Bir Mucizedir / Cinema Is Like a Miracle (2005), Berdel (1990), A Ay (1988), İpekçe (1987), On Kadın / Ten Women (1987), Gramofon Avrat / Gramophone (1987), Afife Jale (1987), Çağdaş Bir Köle / A Modern Slave (1986), Fatmagül'ün Suçu Ne / What Is Fatmagül's Fault (1986), Asılacak Kadın (1986), Ölmez Ağacı / Eternal Tree (1984), Dağınık Yatak / An Untidy Bed (1984), At / The Horse (1981), Harakiri (1975) which she was AD and her debut Kopuk (1972). Her TV series include Üç İstanbul (1983), Bugünün Saraylısı (1985), Çalıkuşu (1986), Aşk-ı Memnu / Forbidden Love (2008-2009), Fazilet Hanım ve Kızları (2017).