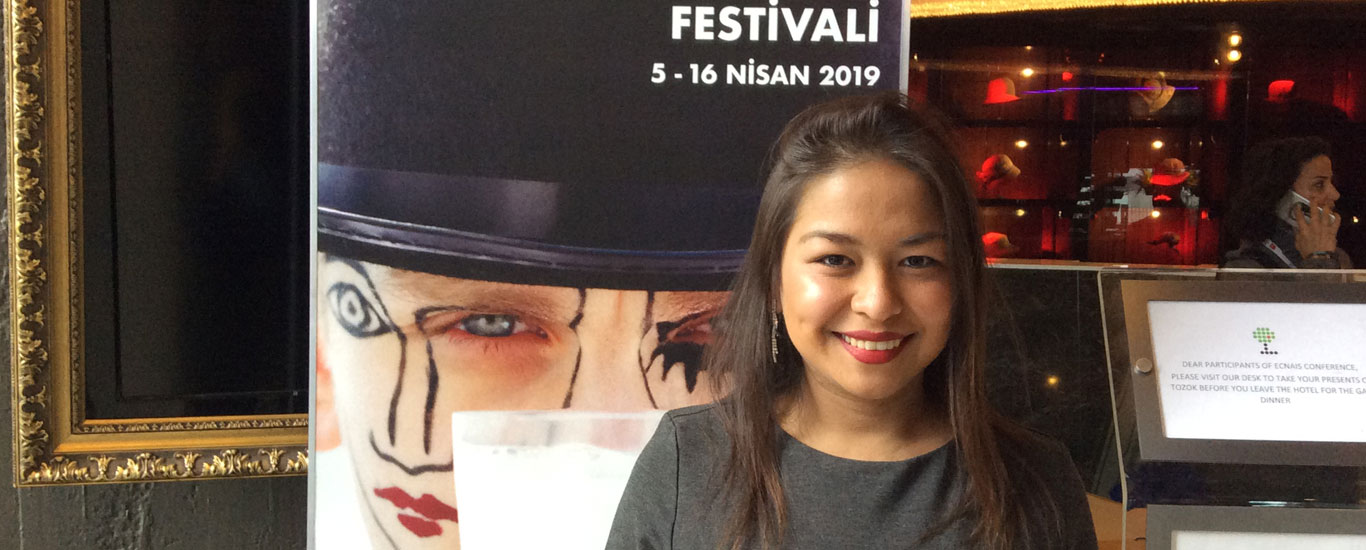 The Chambermaid, which sensitively portrays the life of Eva who works as a chambermaid in a luxury hotel in Mexico City, is the feature debut of Lila Avilés. The film, which received awards from many festivals, screened in the No More Flowers section of the Festival. Gabriela Cartol, whose 2014 film La Tirisia was previously screened at the Festival, gives a lived-in performance as Eva who longs for a better life for herself and her little child. The actress says that she finds staying at hotels ironic as she travels country to country promoting the film in which she plays a chambermaid and adds: "Every time I enter a hotel room I can tell how much work was done before I arrived there. I feel like I'm on the other side of the story. I have to stop myself thinking about these things when I look around the room."
Interview: Ezgi Ay
How did you prepare for this role and decide how to navigate through the story?
I think the master who is behind that is Lila (Avilés); she is an amazing director. She has her heart in that film. It was important for her that I understand the role but more so understand the human part of the role. She trusted me completely. She sensed something in me but I sensed something with her. It was mutual trust. As an actress when I get into the role, I really compromise myself. It's not like the role takes over me. I do believe that actors have that sensibility and training to be in their fictional world. I had to find Eva's voice, the way she moved, how she talked and the way she looked. It was the whole atmosphere made me enter into that world. Something changed immediately when I get into the character; my whole being changed. Not only myself, I think Lila felt different too when she was directing. We were both in another world. The awareness that you need in order to be there in the moment played a good part as well because sometimes we were kicked out of the room at the hotel in the case that the room was needed. So we would change the shooting plan and move out of the room as quickly as possible.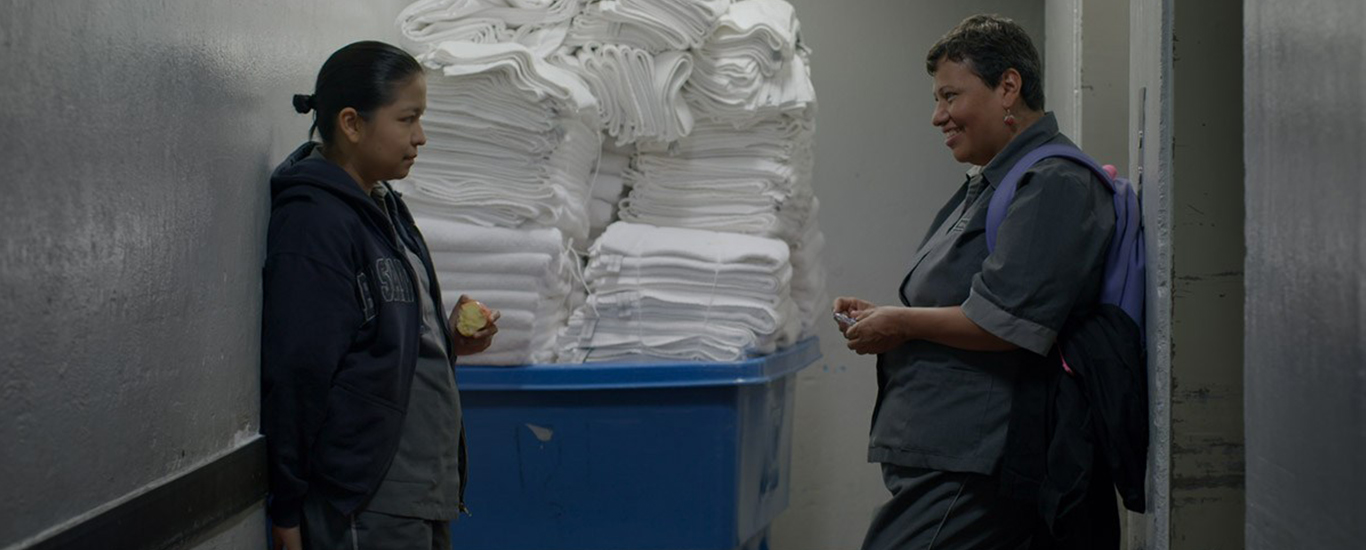 What was the inspiration behind The Chambermaid?
Lila was blown away by Sophie Calle's work so she started researching about chambermaids, then she wrote a play. She did that play at the same hotel that we filmed. After 4 years, she felt that there was a human part that needed to be explored because obviously she came in contact with a lot of staff at the hotel and became friends with them over the years and that's how The Chambermaid, the film came about. She investigated this chambermaid theme for overall 7 years so she is a master at it now. I didn't have that time to prepare in that sense. She told me that I got the role and said we have to be shooting in two weeks time. We had 17 days to finish the film. She said 'I need you to concentrate and be here with me and know where this is coming from'. On set, she would guide me on how to do things. She knew everything about being a chambermaid.
It was almost a surprise for me to find out that she has a kid because she is almost infantile with men. I couldn't tell whether there was an issue with men or not.
Lila loves to play with that. The audience sees their own film because the story keeps you wondering. She wrote the screenplay but at the end, the real surprise was with the public and how they make their own story. It's more interesting how you experienced it. In my personal point of view, being a single mom at the age of 24, you are kind of a child. In the beginning, the character was going be much older but Lila adapted it because she really loved the work I was doing and the chemistry we had. She felt like I had the sensibility and childless she needed.
La Tirisia, your first film was a female-driven film as well as this one...
I have been very lucky with those female roles. I think the right of my career started, that's when the period of people starting writing more about women, strong women as well which got my attention completely. I have been so lucky to be directed by Jorge Pérez Solano. He is the reason why I fell in love with cinema in the first place. He taught me a lot. He is so wise and has so much respect for cinema. He just wants to give voice to where he comes from, the world he is from. That's what cinema is. It opens up new worlds and realities for us. Cinema is the identity for cultural representation. They ask me if there is any tendency more now telling stories about women in a repressed world. I don't think so because this kind of stories had been written for a long time, stories had always been there. What changed is that now they have the potential to be recognized. At the hotel, you have these two worlds; working class people which is the mass majority in Mexico, that's the truth. On the other side, there are the rich and posh. You have different realities in the same building. That's what I appreciate about these roles. I didn't have that harsh life, I don't know how it feels to be a single mom. Yet real stories, they reach beyond our own reality. This is why I feel like The Chambermaid is not completely Mexican but universal. There are a lot of places, hotels like the one that Eva is in, that whole system within hospitality is the same all around. I think that's why the film has traveled a lot.