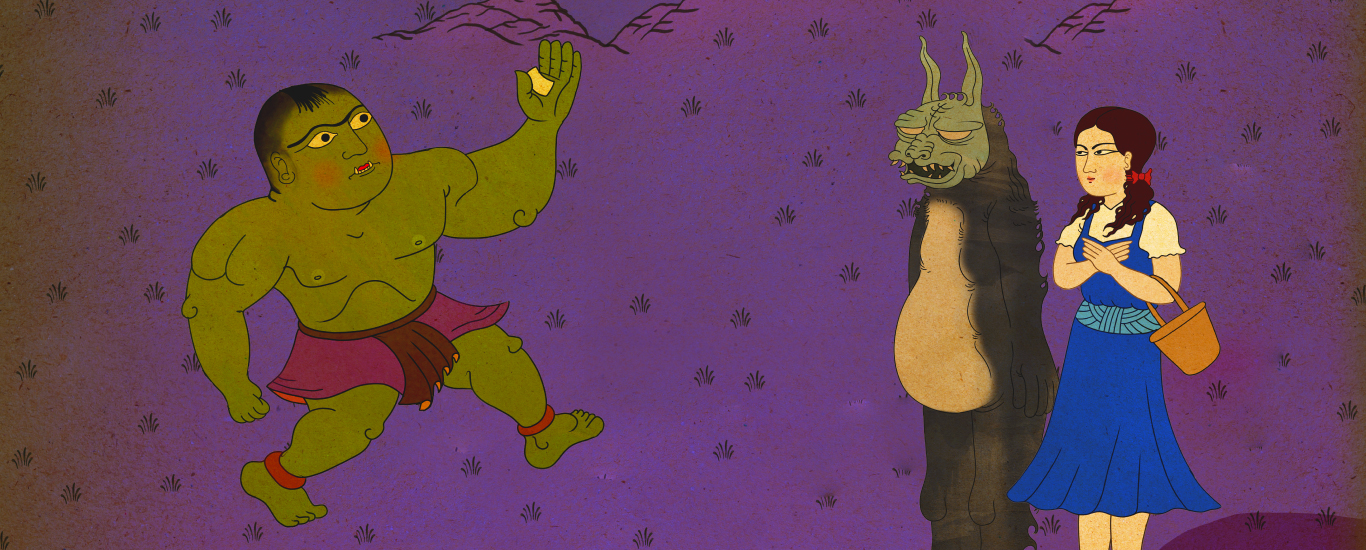 Wednesday, April 11
Presentations:
Duygu Sağıroğlu: "Cinema is our passions."
The screening of Endless Journey from the section "Special Screenings" took place at Pera Museum Auditorium, with the participation of the director Mehmet Güleryüz and Duygu Sağıroğlu whose artistic career of nearly 60 years inspired the film. It focuses on the life of Duygu Sağıroğlu who has made tremendous artistic contributions to Turkish cinema and thought, and who had also received a Honorory Cinema Award from the festival in 2007. Güleryüz answered the questions from the audience after the screening, and said: "We didn't do anything. If there's someone who's done anything good, it's Duygu". Duygu Sağıroğlu also commented on his passion for cinema: "Cinema is what we live, our passions, our loves, and nothing else."
Kazım Öz: "Bergman is a director who looks into the subconscious."
Ten directors from Turkey picked their favorite Bergman films for the festival's section "Bergman: 100 Years". Wild Strawberries from 1957 was Kazım Öz's selection and was screened at Beyoğlu Sineması. Öz attended the screening and said: "If cinema can be seen as an art of directing time or of playing with time, then the importance of this film to me is that it shows very well the connections between the past and the present. My first film is a bit similar; it tells the story of an elderly man whose village has been burnt down and who reminisces as he walks; it is a short film but I think manages to capture the feeling. Bergman grew up in a religious environment; it seemed interesting to me that he made films that appeal to human soul and express the search for freedom within strict environments. There are so many female characters in his films. It's very important that women are there within such a harsh reality. Wild Strawberries is from the year 1957 and sometimes still inspires horror films. Another important aspect of Bergman's cinema is that he is a director who steps out of this harsh reality, is interested in the imaginary dimension of reality and looks into the subconscious. I think he uses the shifts between the subconscious and the consciousness, and the present and the past very effectively."
Ironic moments of filmmaking…
Her First from the section "National Documentary Competition" was screened at Pera Museum Auditorium with the participation of the directors Su Baloğlu and Merve Bozcu. In the documentary the duo shows ironic moments of filmmaking through their own experiences: "This film helped us regenerate our self-confidence and show ourselves what we can do," said Su Baloğlu and added: "Just like in any other sector, in cinema, too, women go through a very different process than men do. We made this film just so this would be discussed."
Merve Bozcu said that she mostly handled the production of the film and added: "This film helped us discover ourselves; so we shook of a lot of things off of ourselves learnt how to make a film. Baloğlu also said that it was her master's theses and explained: "We applied to The Ministry [of Culture and Tourism] and got funding, and then we borrowed the technical equipment from friends. We had so much footage that the editing process proved to be the most difficult one. We had to compromise a lot. We cut down the runtime quite a lot and tried different versions. We had our questions ready so we asked the directors all of them, but we were only able to use some excerpts in these interviews."
Step by step coal production in Kongo
The screening of Makala from the section "Documentary Time with NTV" took place at Beyoğlu Sineması with the participation of the director Emmanuel Gras. The title of the film, "Makala," means "charcoal" in Swahili, and the film follows the story of a young man who makes and sells charcoal for living in The Democratic Republic of the Congo. After the screening director Gras said: "I'd gone to Congo many times before this film. When I was there for another documentary film, I saw the charcoal production there and I was awestruck. I decided to go back and film the coal production. I wanted to show every step of the production process and point to the fact that despite how difficult their job is, it is severely under-paid."
Hüseyin Tabak: "7 Years is not Enough for Yılmaz Güney."
The Legend of the Ugly King from the section "Cinemania" was screened at Atlas Sineması with the participation of the director Hüseyin Tabak and the film crew. The director commented on the film which took seven years to complete: "Seven years is not enough to for Yılmaz Güney. The editing took two years and we weren't able to capture Yılmaz Güney's personality during this process. The first edit was 6 hours long. We edited and edited forever… We just couldn't capture this man. Because when you tell one aspect of him, you discover another one. I still meet new aspects to master Yılmaz. I've worked on this for seven years, but I don't think I have it in me to fully capture him even in 70 years. Tabak said that the film will be released in September thanks to Nar Film, and added that they want to see it screened in other cities and festivals as well.
The Joan of Arc of Turkish cinema: Bilge Olgaç
In collaboration with Zurich Turkey, the Istanbul Film Festival unveiled the restored copy of Bilge Olgaç's 1987 masterpiece İpekçe / Silky, which was screened at a gala at Cinemaximum City's Nişantaşı. Zurich Turkey CEO Yılmaz Yıldız, along with Ahmet Hızarcı, who oversaw the restoration process, as well as the composer Serdar Yalçın, assistant director Belmin Söylemez, cinematographer Aytekin Çakmakçı, co-screenwriter and this year's recipient of the Cinema Honorary Award of the festival, Osman Şahin, cast members Kemal İnci, Gülsen Tuncer and Berhan Şimşek were present at the gala. The lead actress Perihan Savaş who plays İpekçe in the film sent a video message.
Prior to the screening of İpekçe, Belmin Sözlemez' documentary "Bilge and Her Apprentice: The Diary of An Assistant Director" was screened.
Brian Delaney: "We made a character who was impossible to categorise"
The Sounding from the "No More Flowers" section had its International Premiere with the participation of its co-screenwriter and one of the producers Brian Delaney, who is also the lead actress and director Catherine Eaton's partner in real life. "We met in Los Angeles where she was an actress. When she went to Vermont to take care of her sick mother, she was so upset that she could not perform that she tore pages off Shakespeare's plays and stuck them on the wall. Of course her mother thought she had gone crazy. Upon this incident, she worked on a monologue written for a woman, and we went over this, later she put it on stage. It was wonderful, because it was a bout a character who everyone thought was crazy, but who spoke Shakespeare. We created a character who was impossible to categorise to reveal this nonsense. This is also very political drawing attention to new wave feminism as well, because she is a woman who is not allowed my men to speak or act as she wills. Catherine for this role went to a small fishing village in Maine where she remained silent for a month, just in order to experience the pulse of this situation."
Prior to the screening of İpekçe, Belmin Sözlemez' documentary "Bilge and Her Apprentice: The Diary of An Assistant Director" was screened.
Events:
Gökhan Tiryaki: "The point is to create a visual universe."
Yesterday at festival talks, we hosted award-winning director of photography Gökhan Tiryaki who is also among the jury of National Competition. Film critic Nil Kural who is also one of the festival advisors moderated the talk and from Tiryaki's early years in cinema and his years-long experience of on-going collaboration with Nuri Bilge Ceylan to mainstream films, many different topics were discussed.
Tiryaki said that he prefers to work with directors who are open to new ideas and suggestions because he likes to step into everything at the set, explaining that he enjoys working in collaboration but the director always makes the final decision. He also claimed that a good director of photography doesn't depend on the camera or the equipment he uses and added: "The point is to create a visual universe; the important thing is to form a frame that would help the story. You should be able to do with whatever you have at hand."
The filmmaker said that each film that he makes with Nuri Bilge Ceylan is an experience on its own, and commented on the lighting in Once Upon a Time in Anatolia: "It is believed that Nuri doesn't use much light, but we worked on the lighting every night for four hours at that set. The lights were being pulled up with two cranes in the distance. We used 150 kilowatts of light each time. And we did get the results in the night scenes, but it was very hard to work in Central Anatolia nighttime during winter." Tiryaki shared that his experience in Winter Sleep was different, and added: "In Winter Sleep, we made studios for the interior scenes. There were a couple of interior scenes with original setting but the rest was all ahot in the studio. We didn't use natural light, of course, because we would shoot a scene for a few days; we created the light. It's always easier to work in a studio than in real settings. That every experience was different is something to do with Nuri Bilge Ceylan's cinematic personality. He spends very long time making his films, for instance. Everybody's got their particular way of doing things, of course; normally the sound designer, the editor, and the producer etc. all work hard in different areas. But Nuri Bilge Ceylan works all on his own like an entire army. He does most of it or controls the creative side; so if you're part of that process, it's like a school."
Tiryaki said that the director's craftsmanship and ability to create a natural environment has a direct relation with the film's success, and explained: "Clouds of May doesn't tell much perhaps, but watching your uncles or aunts in a normal setting was a different type of narration in cinema at the time. Indeed, the film's success lies in this; you get the impression that you're watching something real. Nuri Bilge Ceylan works very hard for every single shot and does it well because in his films, the audience actually sees every shot. If you freeze one of those fast-flowing, beautiful-looking Hollywood films and look at the shot, you'll realize that our film is always so much better." Tiryaki said: "a film is made in post-production, not at the set," pointing out that the final decisions of which colors will be used, how it will be edited and what kind of feeling it will convey are all made in post-production, and added: "There's nothing set in stone in art; you need to try, research, look at what other people have made; but you cannot do it just because someone else did it. You need to check to see if someone else's art will fit yours."
Having said that there is no difference in the sets that he works at in Turkey and in abroad, Tiryaki explained that the real difference and what changes the set structure depends on the project's structure and budget. He also said that he cares more if he is going to be able to work with the director or not than the script itself, and commented on his own practices: "It's hard for me to work on mainstream films, because sometimes they tell things that don't interest me; but what supports cinema and attracts people to cinema is these mainstream films. If people didn't go to the cinema, these cameras wouldn't be made or we would be able talking cinema now; that's why mainstream films are important. Comedies are more in number, and when a comedy film is made well, it becomes something very important; so I'm trying to get look into that sense. I do what I know doing and I try to do it well. That's why I don't work any differently than working in an "arthouse" film.