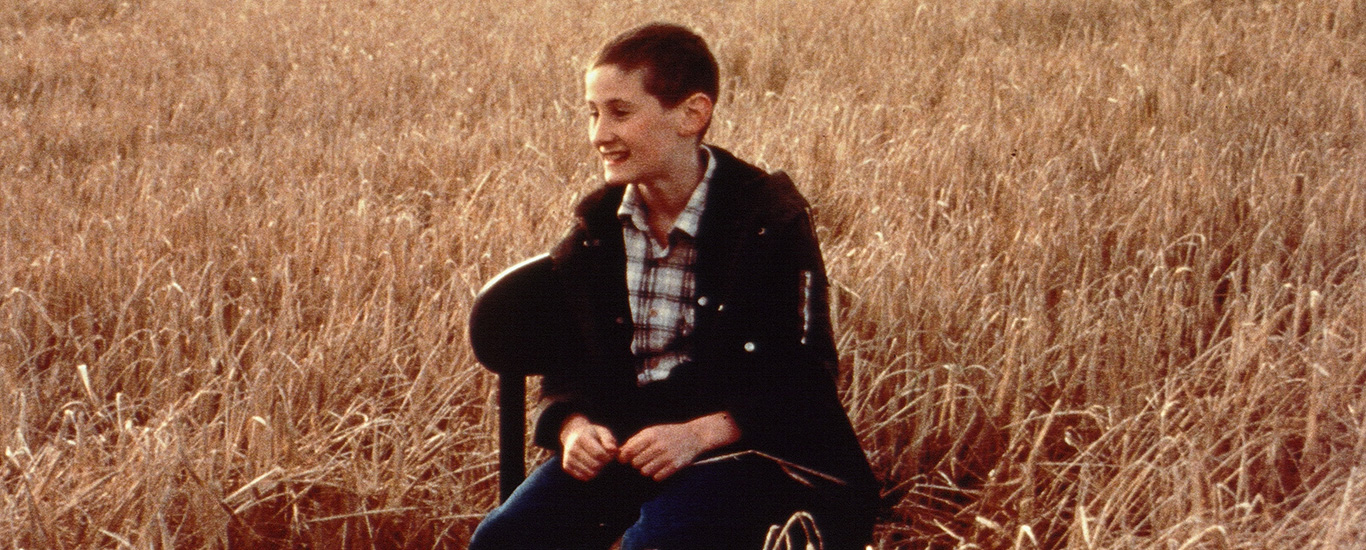 April 15 Monday
The film that best describes Lynne Ramsay: Ratcatcher
The president of this year's International Competition Lynne Ramsay attended the screening of her 1999 film Ratcatcher which was shown as part of the Cinemania section at the Atlas Film Theatre. This coming of age story, which takes place in Glasgow where Ramsay was born and raised, is an unflinching look at the lives of children who live in Scotland in the '70s. Ramsay said that Ratcatcher "is the film that describes me the best, the one I identify with the most" and added that it was not only hers but everyone's first film in the crew except for a couple of actors. She said that she wanted to make a sunnier film, but wasn't easy to do in Glasgow. Ratcatcher was shown from a 35mm copy.
A black and white fishing village: Bait
International Competition entry Bait, conveys the story of a wedge between brothers in an isolated community through images shot by a Bolex camera and processed by hand. Following the screening at the Atlas Film Theatre, director Mark Jenkin answered audience questions.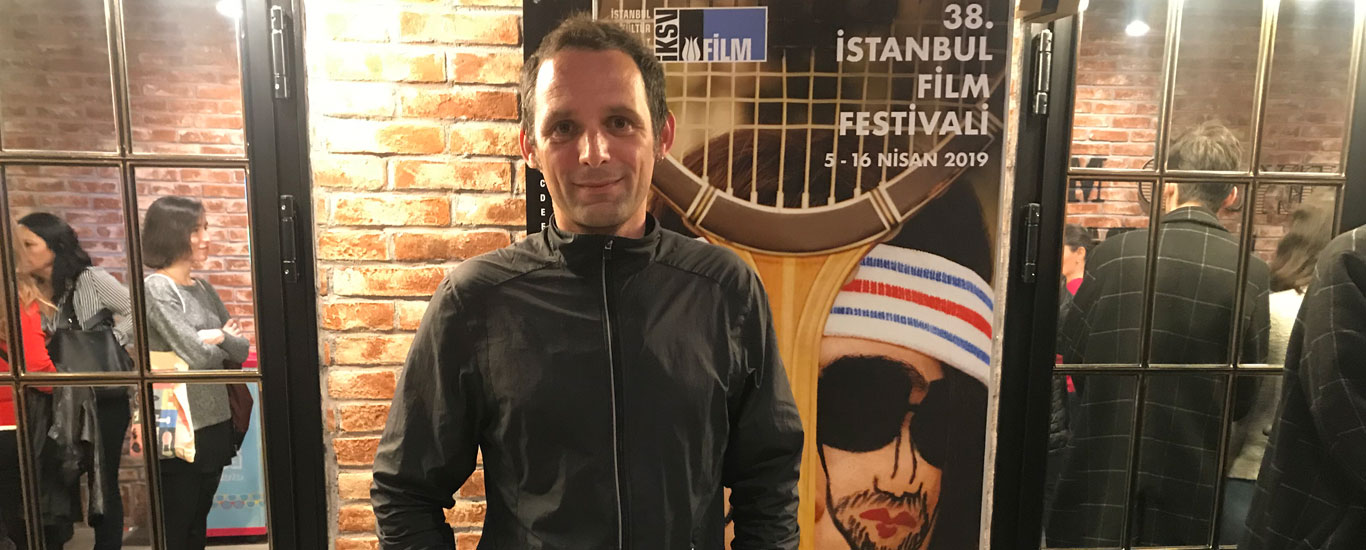 Did you write the story first and then developed the technique? Or was there such a technique and you developed the story around it?
Actually, the form of the film was different at the beginning. It was supposed to be a video diary made by a fisherman for his unborn child and we had done the first draft around 1999-2000. Couple of years ago, I've done a 45-minute film called Bronco's House and utilized this technique. When I went back to this video diary story, I went over the draft and decided to use this technique.
Cornwall is a fishing village. Did you include the stories of fishermen that you know? Did you observe them?
That's actually where I live. Fishermen have complex characters and quite frankly they are portrayed in a negative light in the media. Yes, some of the characters in the film are based on people I know. I wanted to portray them. I was inspired by real life and incorporated that into this story.
Why did you film with a Bolex camera? Were you influenced by someone?
I love Bolex cameras and that's why I used it. The reason is its history, simplicity and beauty. I was influenced by Ben Rivers, he inspired me. I can say that I was influenced by him because he shoots his narrative films in an experimental style.
There were time gaps in the story. What was your intention?
I actually get this question a lot. We constantly see a time shift in the film. This is mainly due to how I see the world. I don't see the world in a chronological order. Flashbacks give clues about what we will see in the future and I love how that works in film.
A story of self-discovery: House of Hummingbird
Winner of the Grand Prize at Berlinale's Generations section, House of Hummingbird is amongst the films in the International Competition. Following the screening Korean director Bora Kim answered audience questions.
Were you influenced by Wong Kar-Wai?
Not as much as I was influenced by other Asian directors. Edward Yang was one of them. Yi Yi, One Two were screened in the Festival years ago.
Why did you name the film House of Hummingbird?
Hummingbird is the smartest bird in the world and its wings beat 80 times per second. It travels great distances to find nectar. I likened Eunhee's journey throughout the film to a hummingbird's. She travels a great distance. She is in search of love. She goes to hospital and meets a lot of people. That's why I named it that.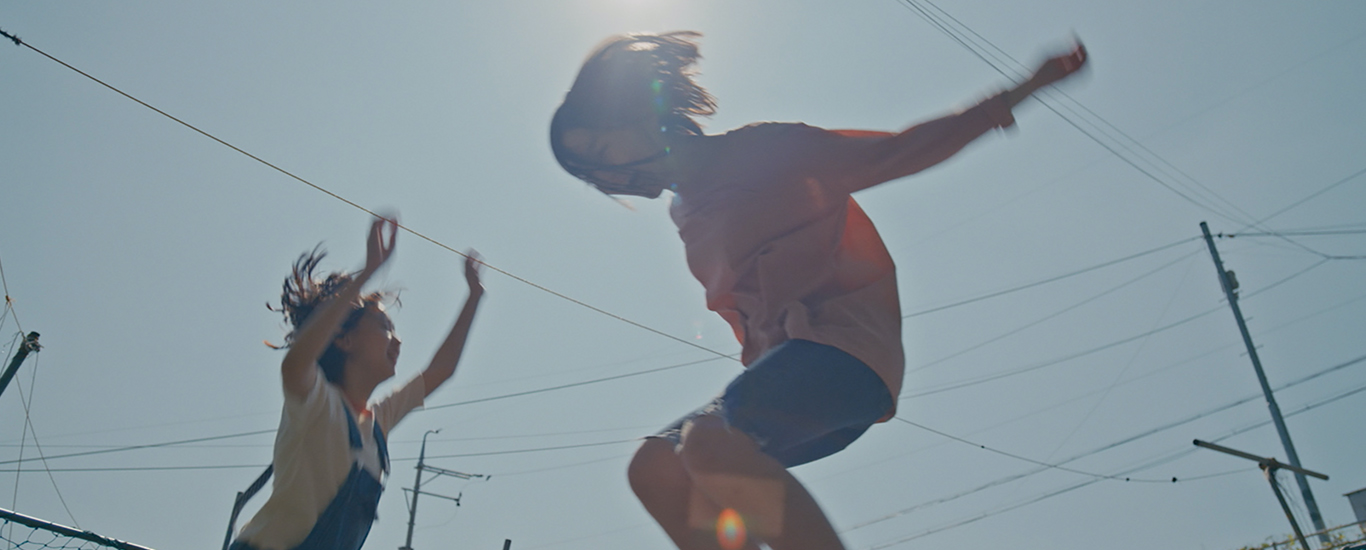 How do you feel about your position in South Korea as a female director?
South Korea is still a male-dominated, conservative country. My female classmates from film school are not directors now, because they didn't have any female role models to look up to. I somehow made it through amongst them and made my first film. In South Korea, male directors can let go themselves in creativity. But, female directors are expected to be responsible of everyone and everything on the set like a mother. I tried not to have that attitude. I was of course responsible of the set, but I tried to find a balance and that's how it should be. On the other hand, I considered myself lucky as a female director. Even though we are pushed aside and marginalized, we get the chance to recognize and understand the pain of others who are pushed aside and marginalized. I think it reflects in my creativity and I consider myself lucky for that.
As it is said in the film: As long as you can move your fingers there is hope. Was that the message you wanted to give? Did you have a teacher like the one in the film? How was your relationship with your mother?
When we feel down, even the smallest gestures make us feel better. Regardless of how small it seems, something as simple as moving our fingers reminds us that we are alive and makes us happy. Yes, I've had a teacher like that. She treated me the same way in middle school. She used to make me oolong tea and sing to me just like in the film. We had a great relationship. I can say that the film is autobiographical in general. There's so much of me in the film. I wasn't good with my parents when I was a kid, because they were busy trying to earn a living. They were of course trying to take good care of us, but that prevented us to have a strong bond with them. As time passed and we got older, we managed to have a better bond. As a matter of fact, I can say that the research and production process of this film was very healing for me.
The first film of a trilogy, Love 1: Dog
Love 1: Dog, the first film of a trilogy about love, is a romantic psychological drama about the war of will between a man and a woman. Director Florin Şerban, who won a Silver Bear in 2010 with If I Want to Whistle, I Whistle, answered audience questions following the screening.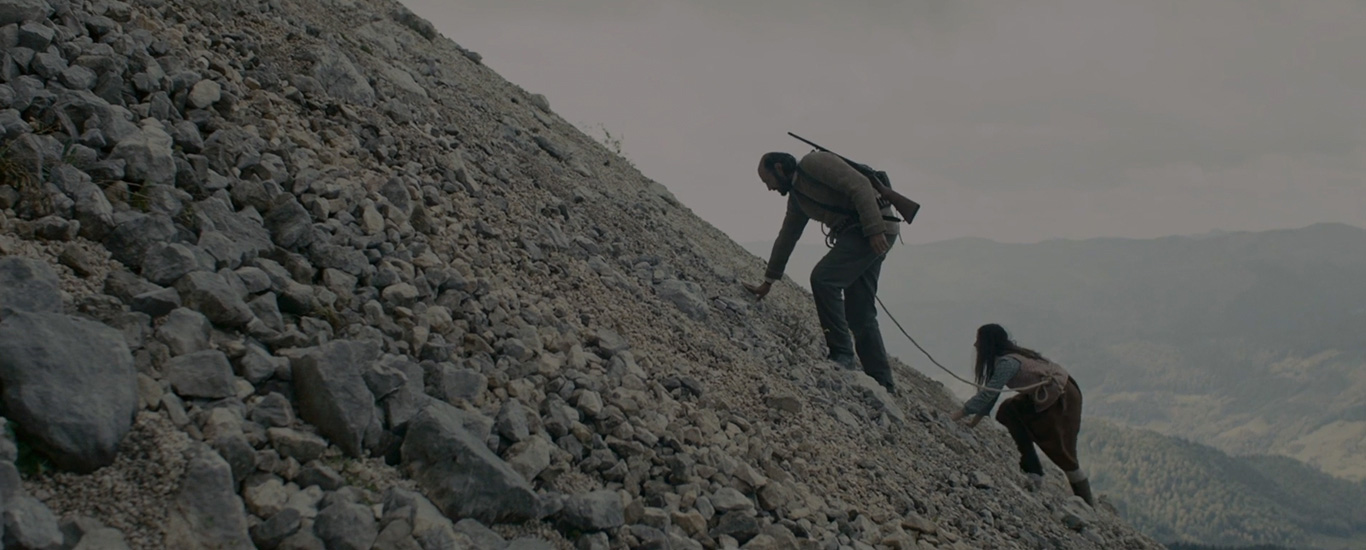 What was your inspiration for the character Simion? What was your process?
I first wrote the second story in the Love trilogy. I had a specific actor in mind and I created the story according to him. But, when I met him I was disappointed. After I met Valeriu Andriută (Simion) I changed the structure of the story to fit him. The essence of the story didn't change. The backgrounds of the man (Simion) and woman (İrina) are not in the story. We thought of them as skeletons and fleshed them out by adding on things, but we gave no clue about their past. But, it's obvious that they come from different backgrounds.
Was the limited use of lighting meant to be a metaphor?
The film was made under tough conditions. The environment was very challenging. However, the darkness was an artistic choice, so yes, the limited use of lighting was a kind of metaphor. With the dark interiors we created in the house we wanted to convey the feeling that someone or something is hidden in there. I have to add that the darkness on the mountain is different than the darkness in the city. We used very little source for the light inside the cabin. And for the exteriors we mimicked the moonlight.
Festival Talk: What Makes a Good Festival?
Moderated by film writer Engin Ertan, the talk probed questions such as "What's in store for the festivals at a time when film production and distribution is rapidly changing with the shift to digital?", "What changes do festivals go through?", was attended by Berlinale Forum programme manager Anna Hoffmann, Berlinale Avrupa Film Market director Matthijs Wouter Knol, Istanbul Film Festival director Kerem Ayan, and Meetings at the Bridge director Gülin Üstün.
When asked "How should a good festival be?" Anna Hoffmann said: "The best thing we managed to do at Berlinale was bringing producers and the audience together. We make our own programme and we see that as a part of the film industry."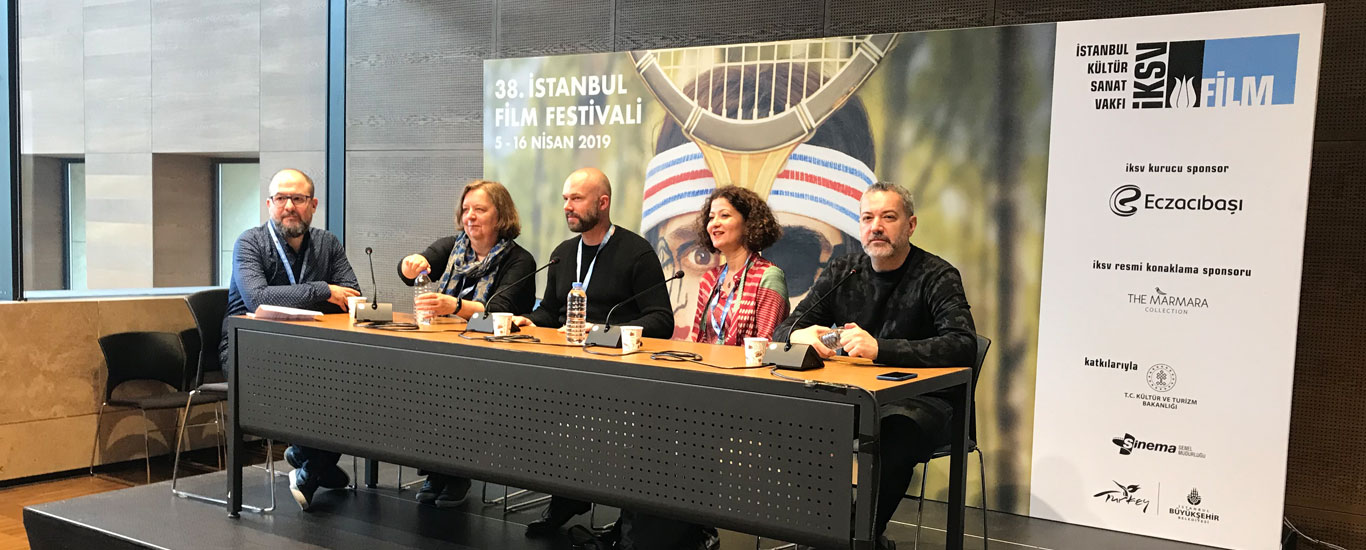 Matthijs Wouter Knol said that a festival works in conjunction with a film market. "For the past15-20 years filmmakers who get together at festivals and film markets that are part of festivals are able to find producers or financing for their films. They present their projects and develop networks."
About the film market Gülin Üstün said: "I find it very constructive for Istanbul Film Festival. We were aware of what was needed in Turkey and that's how we developed Meetings at the Bridge. We can convey the developments in the film industry to people through trainings and workshops."
Kerem Ayan said: "The festival we have here in Istanbul is different than Cannes or Berlinale. It's geared more towards the audience. We bring the directors, new films, talked about films to the audience and offer them the chance to see them on the big screen here in Turkey."
Screenings continue at the National Competition and National Documentary Competition
National Short Film Competition entries Aquarium, Ad Infinitum, The Gentle Sadness of Things, Avarya, and Parting Shot in Programme I, and Scream of Still Water, The Tail, Trousers, Joy Et Cetera, The Conversation, and The Geezer in Programme II were screened at the Pera Museum Auditorium with the directors and films' crews in attendance.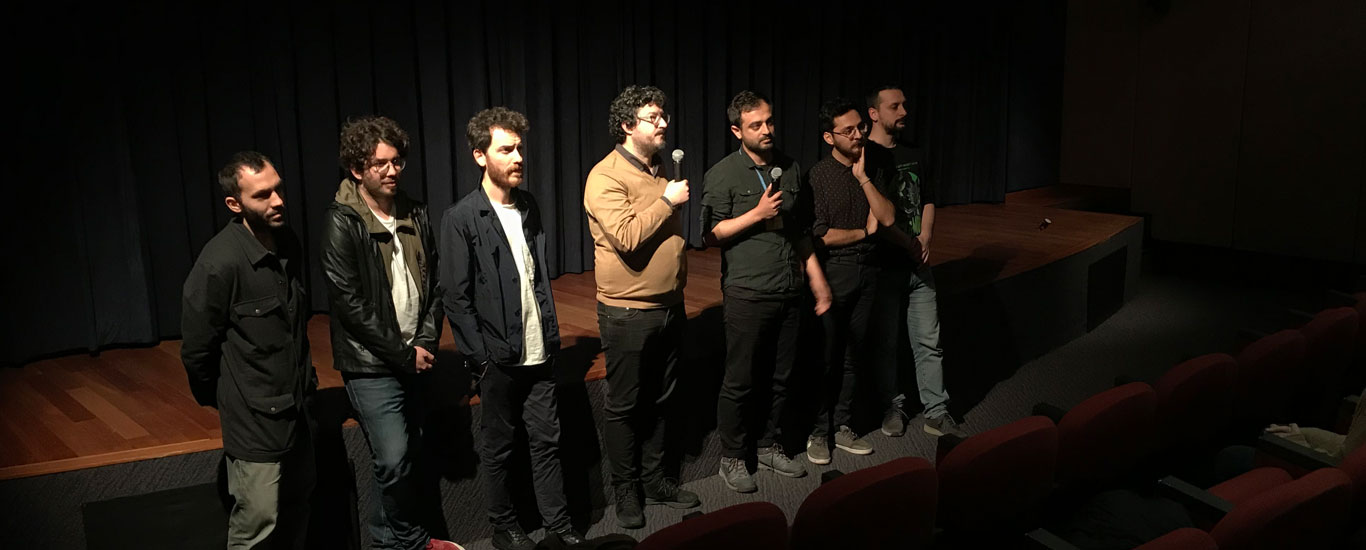 Three films in the National Documentary Competition were screened at the Pera Museum Auditorium: Clouds (dir. Osman Nuri İyem), which tells the tragi-comical story of the Bulut family in a small Aegean town, Gulyabani (dir. Gürcan Keltek), about the recollections of Fethiye Sessiz , a notorious clairvoyant of Izmir in the '70s and '80s, and Guardian of Angels (dir. Ensar Altay) about Mohamed, who, after his wife's passing, becomes the foster parent of a sight and hearing impaired girl. The directors and crews of the films were in attendance.
National Competition entry Insiders focuses on the conjugal visit of a teacher who's been held in custody for 6 months for no apparent reason. Following the screening at the Atlas Film Theatre, director Hüseyin Karabey and the film's crew answered audience questions.
Tarık Aktaş's first feature Nebula offers a journey into the relationship between man and nature. Following the screening at the Atlas Film Theatre, a Q&A session was held with the participation of the director and crew of the film.
Daily Film Selection:
Rojo | 16.00 | Rexx movie theatre
All is True | 21.30 | Cinemaximum Zorlu Center and Cinemaximum City's Nişantaşı
Daily Documentary Selection:
El Pepe A Supreme Life | 11.00 | Rexx movie theatre
Aquarela | 16.00 | Cinemaximum City's Nişantaşı