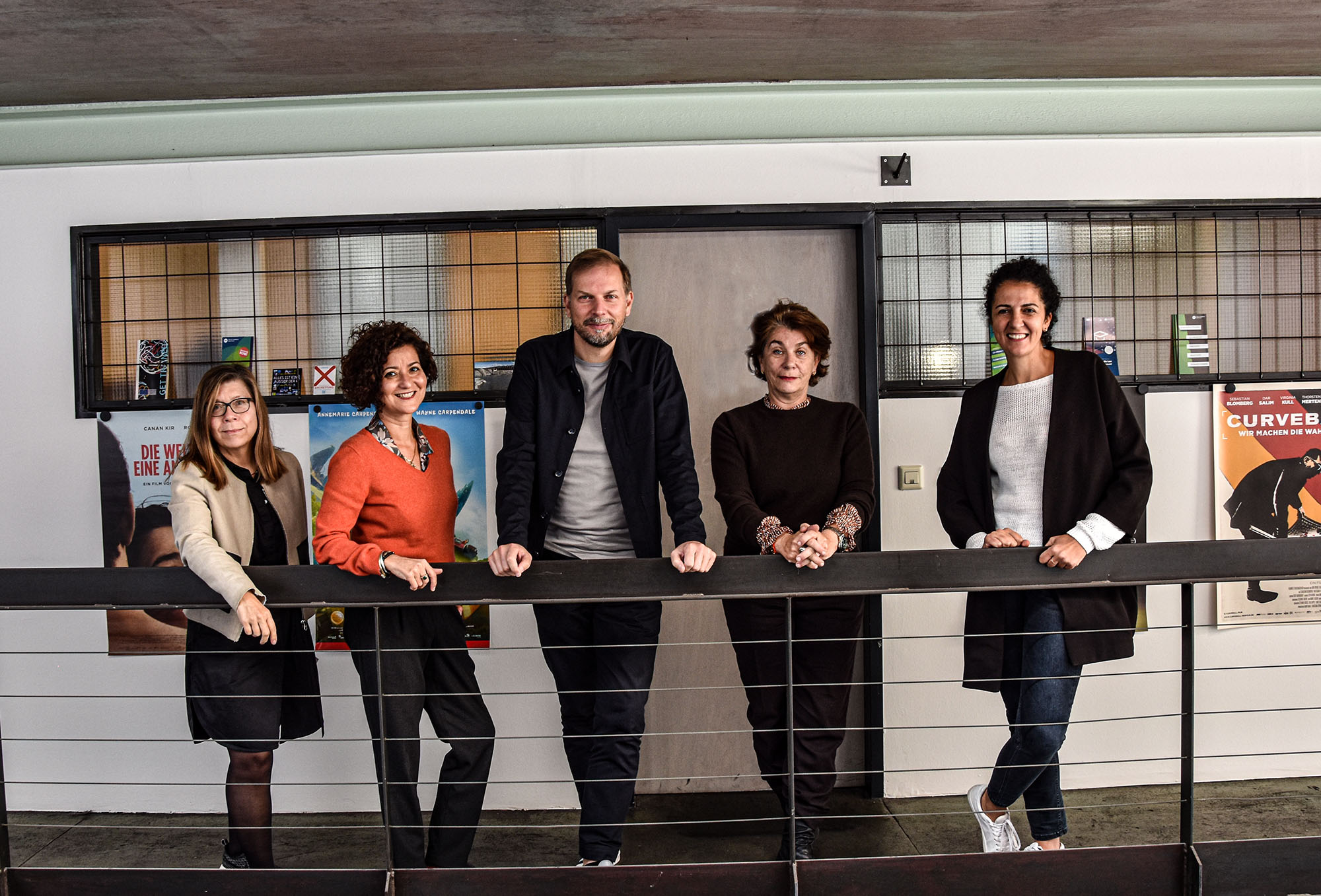 Applications to the 12th Edition of German-Turkish Co-Prodction Development Fund is Now Open
Facilitating collaborations between filmmakers from Germany and Turkey in the early stages of their film projects, German-Turkish Co-production Development Fund was jointly created in February 2022 by the Medienboard Berlin Brandenburg, Filmförderung Hamburg Schleswig-Holstein, and the Istanbul Film Festival-Meetings on the Bridge, supported by Anadolu Efes.
From among the 56 films that were supported by the fund, Sisters premiered in Berlinale Main Competition; Albüm (Mehmetcan Mertoğlu) premiered in Cannes Film Festival Semaine de la Critique; All of a Sudden (Aslı Özge) premiered in Berlinale Panorama; Until I Lose My Breath (Emine Emel Balcı) premiered in Berlinale Forum; Blue Bicycle (Ümit Köreken) and Come to My Voice (Hüseyin Karabey) premiered in Berlinale Generation; My Father's Wings (Kıvanç Sezer) and Brothers (Ömür Atay) premiered in Karlovy Vary Film Festival Main Competition.
When I'm Done Dying (Nisan Dağ) premiered in Talinn Black Nights Film Festival, winning the Grand Prize, and Les Enfants Terribles (Ahmet Necdet Çupur) premiered in Visions du Reel, winning the Special Jury Award.
Zuhal (Nazlı Elif Durlu), Ela and Hilmi and Ali (Ziya Demirel) and Snow and the Bear (Selcen Ergun) are in post-production. Two Eyeds (Ziya Demirel) and The Shallow Tale Of A Writer Who Decided To Write About A Serial Killer (Tolga Karaçelik) are in their development phases. The fund has supported German-Turkish co-productions with 966,500 Euros until now.
Filmmakers working on the development stage of their German-Turkish co-production projects can apply to the fund until 5 September, Monday.
Applications should be done simultaneously to three institutions via e-mail.
All applicants accept the application rules.
Projects are only eligible to apply once.
The supported projects will be announced in October.
For the rules and regulations, submission form and more information
For your questions: onthebridge@iksv.org
The content of this publication, supported by the Istanbul Development Agency and prepared within the scope of Innovative Workshops and Improving the Creativity and Commercial Success Capacities of National Film Industry Actors Project, does not reflect the views of Istanbul Development Agency or Development Ministry and Istanbul Foundation for Culture and Arts is the only party responsible for the content.
TR10/16/YNY/0063